While PDF format is as much portable format as it gets and is supported by tons of platforms but it can't be edited easily without converting it to other formats like Word (Doc). With PDF Reader, converting pdf documents to word documents is very easy. First, open your pdf file in PDF Reader. Then click Tools->Convert PDF to Word option.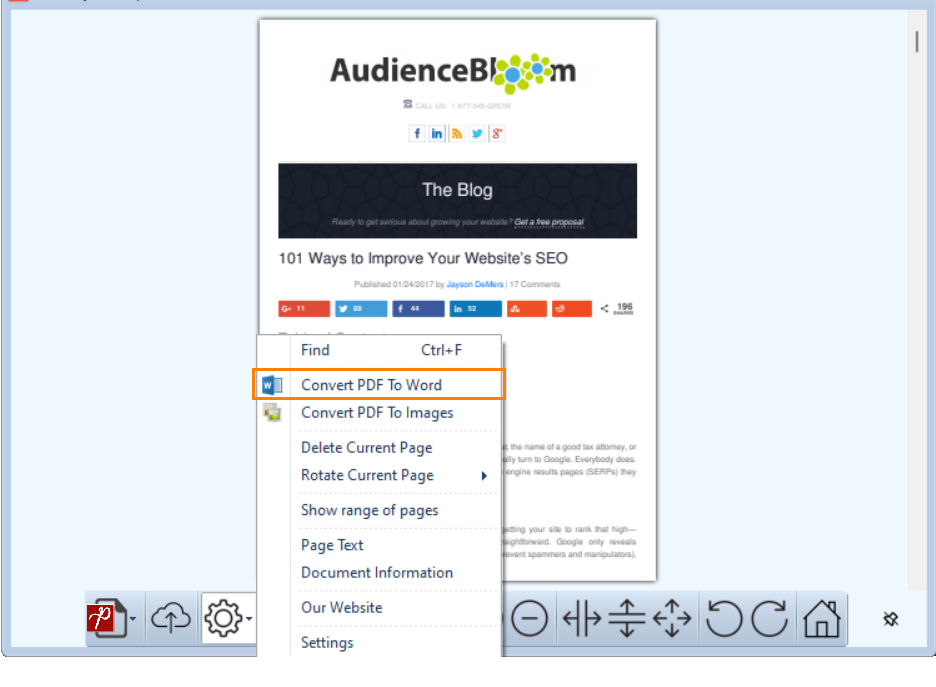 You will be asked to save file, write it's name you want and hit save button. It will then start converting your file.
Wait for conversion to finish.

After the conversion is completed you can click Open button to open the converted file or locate it in the folder.

Editable converted Word file opened in Microsoft Office Word.